With all of the recent rain, the West Texas landscape has transformed from a barren drought stricken land to one of lush green vegetation with an abundance of wildflowers. The image above is from the last storm complex that moved through the area a couple of weeks ago. This particular image in about 10 miles north of Sweetwater, Texas.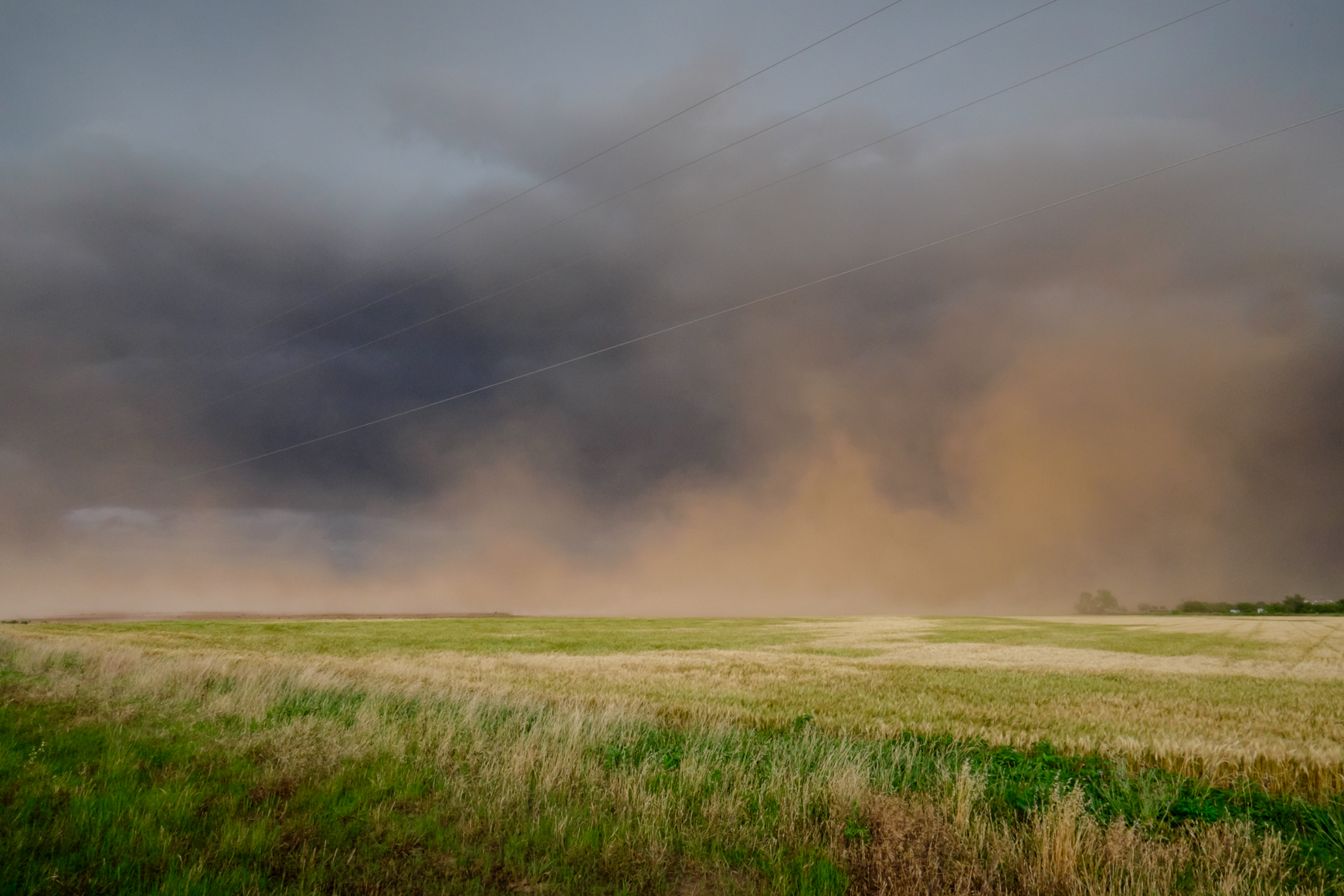 This particular storm system was a little strange in that the radar image reflected a bow echo towards the southeast. However the individual storms were moving more to the north with the outflow boundary or gust front kicking out to the south. Even with water standing in many of the fields from the recent rains, the outflow boundaries from these storms still manage to stir up a large amount of dust.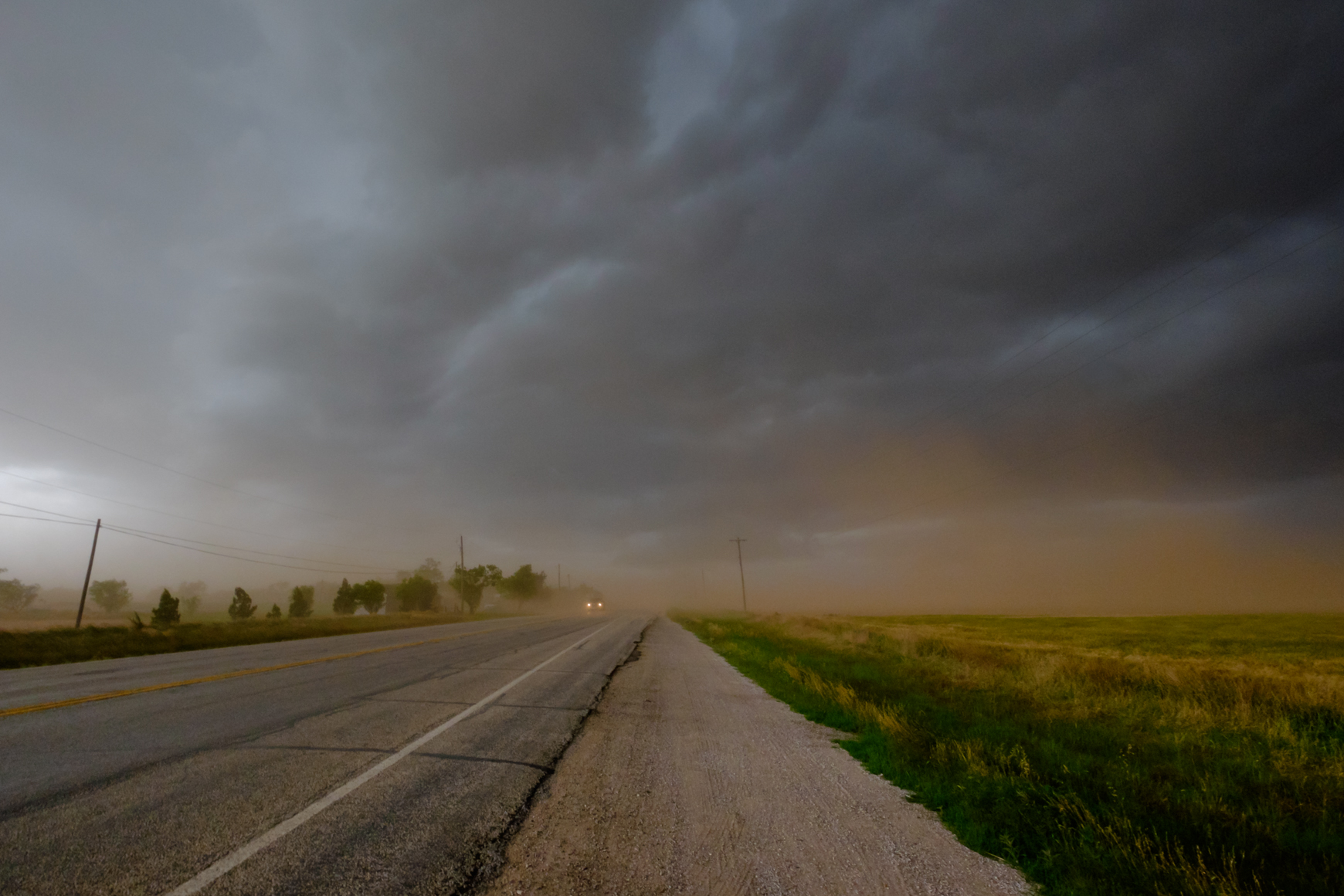 At times the visibility from the blowing dust was less the one quarter of a mile. Many of the vehicles had to pull off the side of the road because of the visibility. Trying to photograph was a challenge as the side of by face felt that it was being sandblasted due to the high winds and blowing dust. The images of the blowing dust are from just west of Anson, Texas.
http://kendallpruett.com/blog/wp-content/uploads/2015/06/07-5717-post/20150528-_DSF0268.jpg
1160
1740
Ken
http://kendallpruett.com/blog/wp-content/uploads/2015/12/Kens-Logo3.jpg
Ken
2015-06-07 12:49:30
2016-01-03 16:52:46
West Texas Transformation