The two photographs are from a recent trip this past summer to Wyoming.  Typically when photographing working cowboys I will have two camera bodies on me at all times.  One is typically outfitted with a telephoto zoom.  The other camera is usually equipped with  a wider zoom lens.  Between the two camera bodies and lenses I will generally have a focal range between 24mm to 400mm covered.
There are times when the actions gets a bit closer than planned.  That is where the versatility of the wide zoom comes into play.  I actually prefer the look and feel of the action photographs with the wider angle of view as it pulls the viewer more into the photograph.  It does mean that you do have to be fairly close to the action as I believe it is imperative to be as close as possible to a foreground element as the wide angle will push the background elements further away.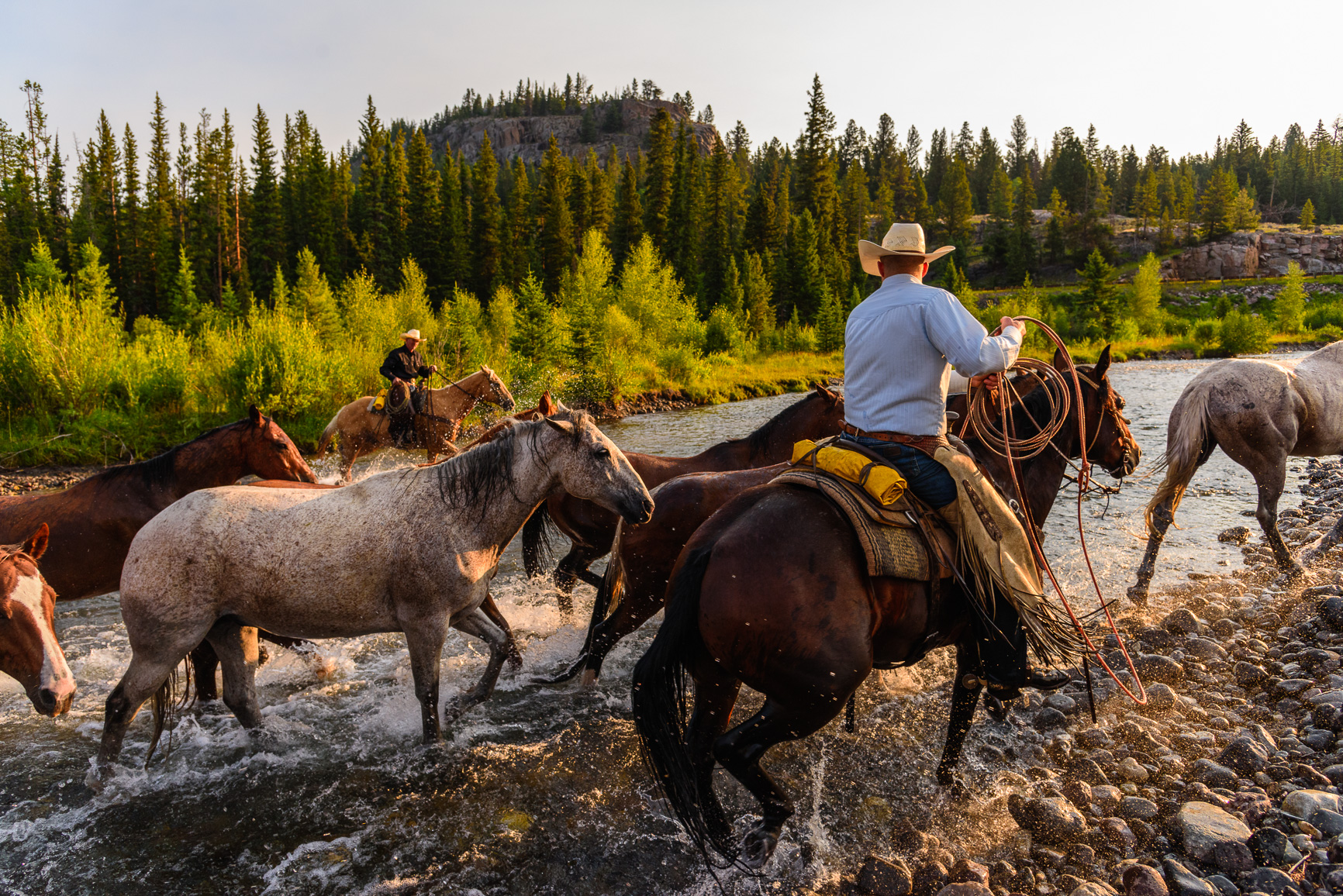 The opportunity doesn't always present itself but working with horses and cattle is unpredictable which is why I make sure to be prepared so I can react to the action that presents itself.  The first opportunity I ever had to photograph working cowboys was way back in 1981.  Yes, during the days of film.  Needless to say I have learned from experience.  Having beautiful morning light in which to photograph is icing on the cake.
http://kendallpruett.com/blog/wp-content/uploads/2016/09/20160731-_D818961-Edit.jpg
1156
1732
Ken
http://kendallpruett.com/blog/wp-content/uploads/2015/12/Kens-Logo3.jpg
Ken
2016-09-20 00:01:49
2016-09-19 23:21:22
Be Prepared